Argons goal line is to the deliver out of box solutions by designing and implementing extensible, scalable and maintainable solutions, which will drive the everyday activities of client's needs.
Do you face these situations

Monotonous paper work
Do you have a Language Challenge
Long-lasting process with increased turnaround times
High running operation costs
Unable too quickly share information across Teams, Employees and clients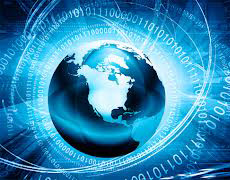 At Argons, each application we develop fills a unique role in the current and future environment for mobile devices. Our team has significant experience in tablet and mobile application development using latest technology such as Windows 8.1, Windows 8, Android, IPhone, I pad, Blackberry and other technologies for mobiles devices.


As an industry you want your innovation to be converted to Business, all you need is solutions from our Experts to enhance your Business.

We understand modern Business Operations, which demand extremely high operational productivity and administrative efficiency with quick turnaround times. We provide Best Web Design Services, Custom Websites, Web based Applications and integrate with state of art web services to successfully transform and optimize the processes to achieve these results and at the same time, allow businesses to focus on their core activities.
Argons provides programme on software trainings and Corporate Consulting. The programme are well designed to ensure that the clients gets the finest of the expected output.

Each programme provides the conceptual understanding and practical insights . Trainings are well curriculum planned, included the courseware tutorials, test and assessments. It holds an exclusive methodology that effectively and efficiently achieve your objectives.
MSOFFICE , LEAP OFFICE ,ISM, UNICODE, MS-VISUALSTUDIO 2012 (.NET, C# ,VB.NET), SQL SERVER ,SHAREPOINT.
BarCode Generator/Decoder
Optical Mark Reader (OMR) Decoder
Retail POS on Tablets
OCR
Interested in discussing our Solutions in more details, say hello at brs@argons.in